A unique mobile experience for Home Depot pros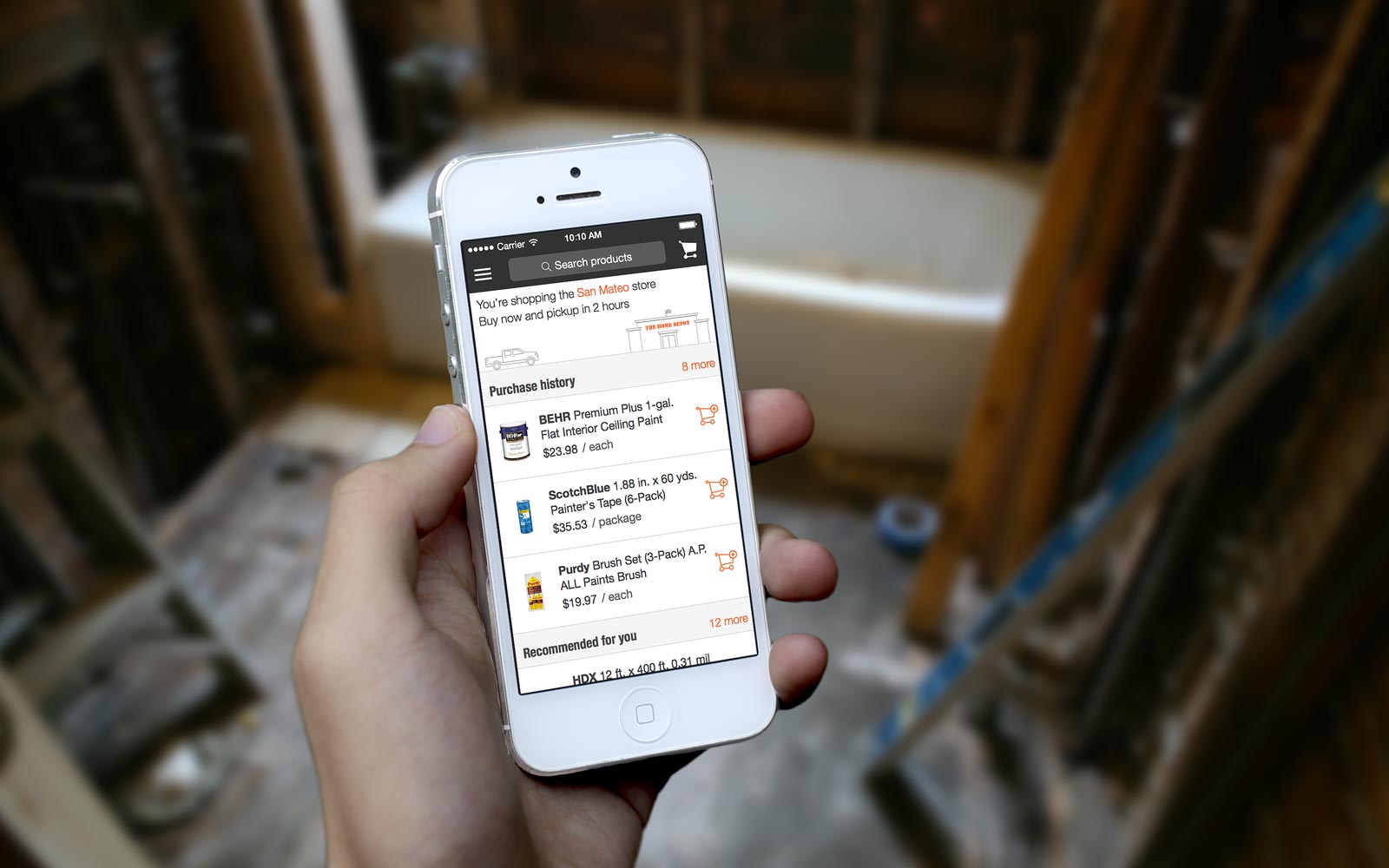 Ecommerce in context
Shopping on the job site presents a few challenges. Our team took 2014 to reimagine the use case of pros at work and modernize The Home Depot Pro app.
download here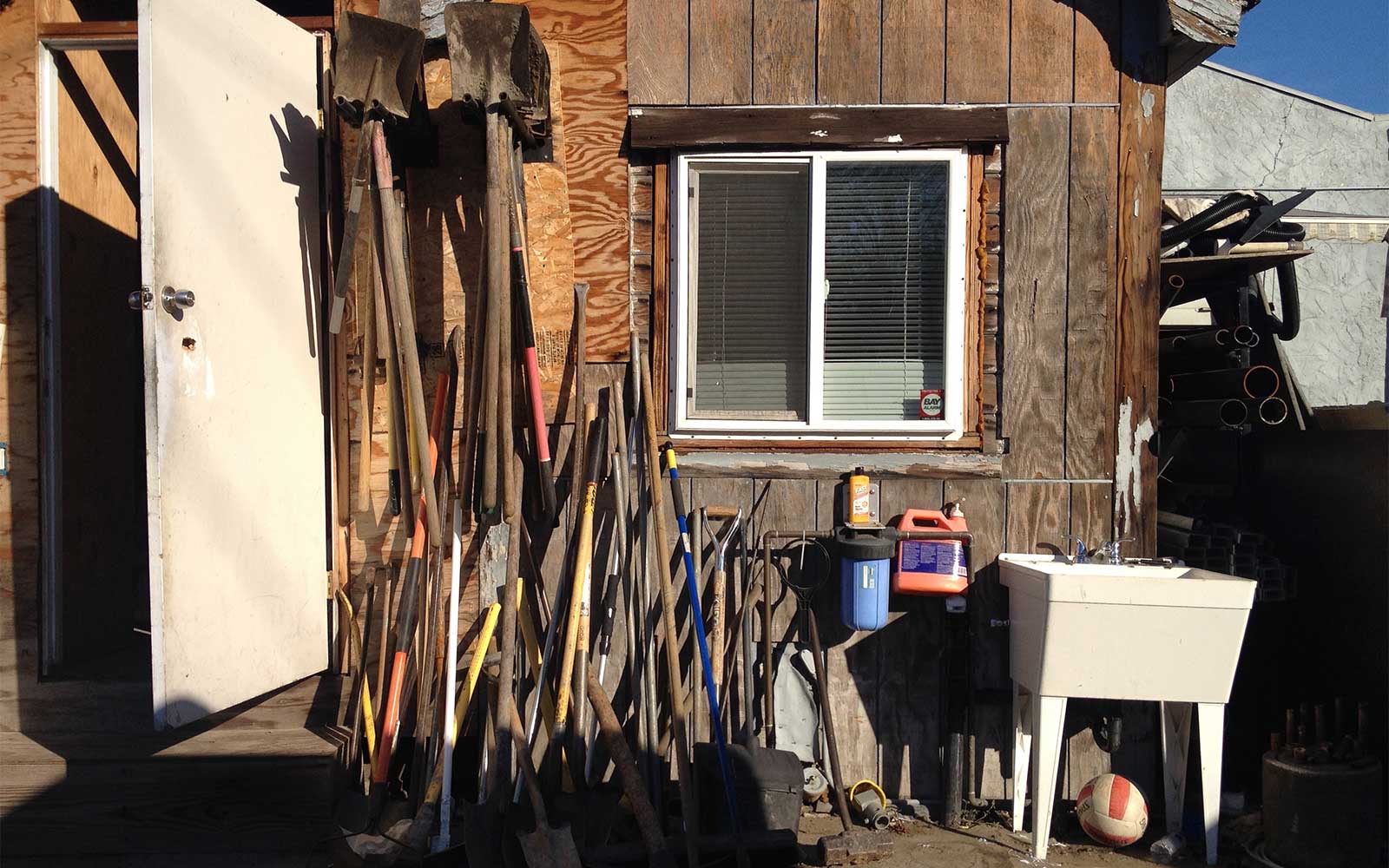 Background research
Before thinking about pixels, our team took a few weeks to interview pros in our target market. The insights we uncovered at this stage paved the way for the core UX changes we would make down the road.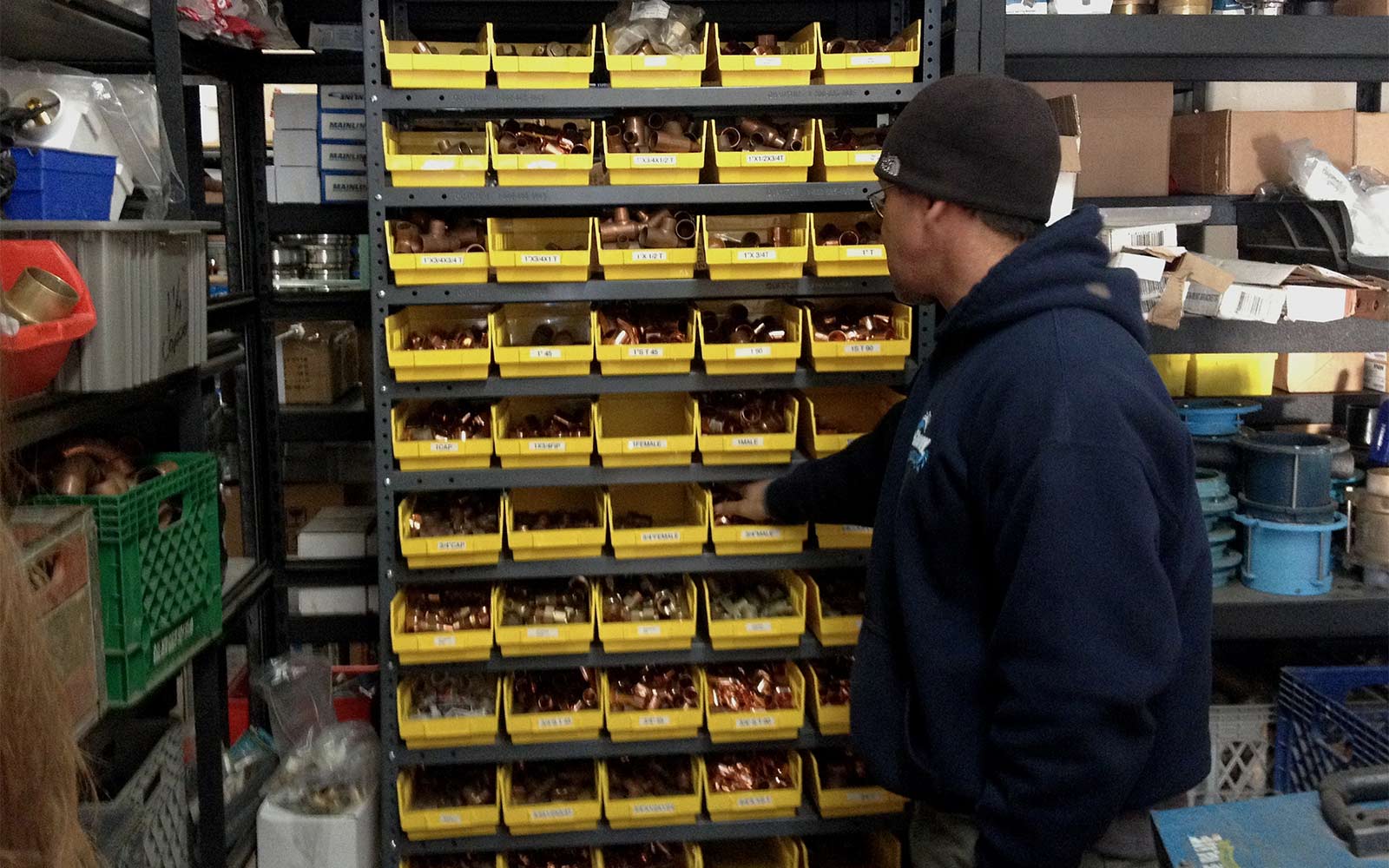 Storefront
The original app's storefront presented multiple options in a grid menu, including the local weather. We moved the focus to products with categories that progressively enhance based on purchase history or sharing your occupation. The promo unit at the top pushes our connection to brick & mortar stores and is API driven to provide an area for promotions later on.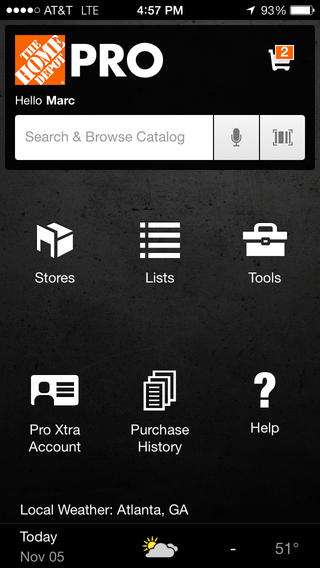 The original pro app's storefront
Adding to cart
Getting items in the cart as fast as possible was a high priority. Many items pros buy are repeat purchases so we wanted a way to avoid searching and tapping on every item. Similarly, users often need multiple units of an item. When we present products in a list, we offer a quick add to cart button. Every tap will add another unit to the cart, and the quantity bubble updates. Users can remove an item from the cart or PIP page.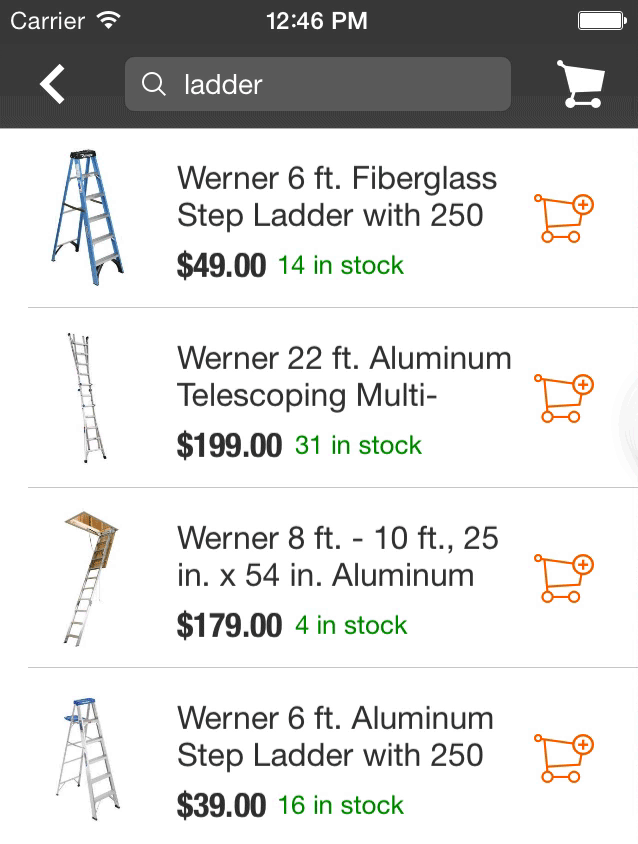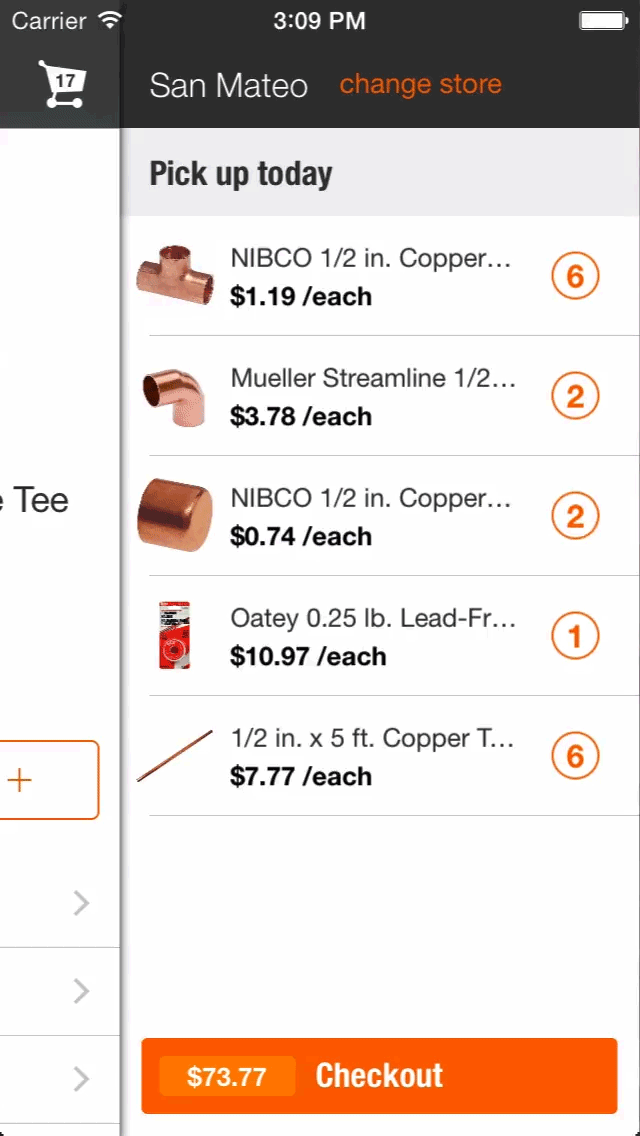 Fulfillment
Based on our research, we knew pros visit stores multiple times per week and, in some cases, would drive to multiple store locations to complete their basket. This led to some major UX updates. We prioritized "Pick up in store" as the primary fulfillment method but, more importantly, we moved to fulfillment based on your total cart. Instead of selecting a fulfillment option for every item, we can find the store with the greatest percentage of your items in stock. Shipping options only show when evey store in your area is out of that particular item, or if an item must be fulfilled via a distribution center. That case is minimzed by promoting in–store items in search results and on the storefront.
Next steps
After a year of working on a total rewrite of the existing pro app, we're proud to see big results in revenue growth and usage KPI. A few features were sidelined so we'll be slowly folding some of those back in along with inevitable UI fixes.