Interdisciplinary product development methods to create an air-care product with triple-bottom line sustainability
Procter & Gamble
highlights
Integrated Product Development course at Carnegie Mellon
Developed product to protect commuters from degrading urban air quality
Performed primary research with users in multiple transit systems
Led interdisciplinary team during design phase
Presented to

P&G

executives
Proctor and Gamble asked our team to think about transforming the air care category in a way that incorporated the company's sustainability goals throughout the process. We followed an integrated product development approach outlined in Creating Breakthrough Products by Craig Vogel and Jonathan Cagan, one of our professors.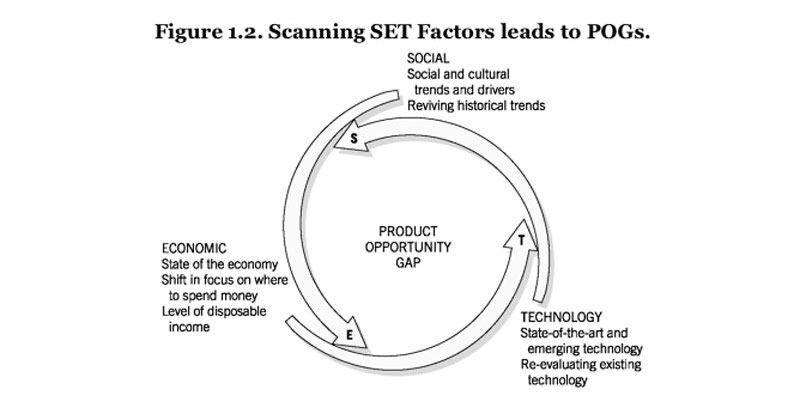 SET Factors
We researched macro social, economic, and technological trends as well as P&G's core competencies and values to identify an area of opportunity for new product development. We found that public transit ridership in the US is at the highest it has been in 50 years, likely driven by the economic recession and growing urbanization of the country. This congestion has come with a deterioration in air quality, among other things. From these findings, we focused our scope on the opportunity to create a portable product that allowed individuals to control the quality of the air in their immediate vicinity as they experienced varying environmental conditions throughout the day.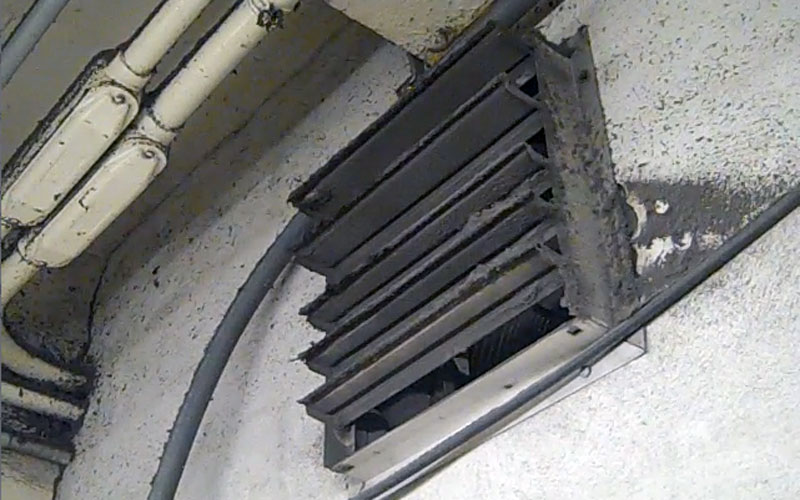 Air vent in New York subway system
This still frame from our research video highlights the severity of the air quality around public transit systems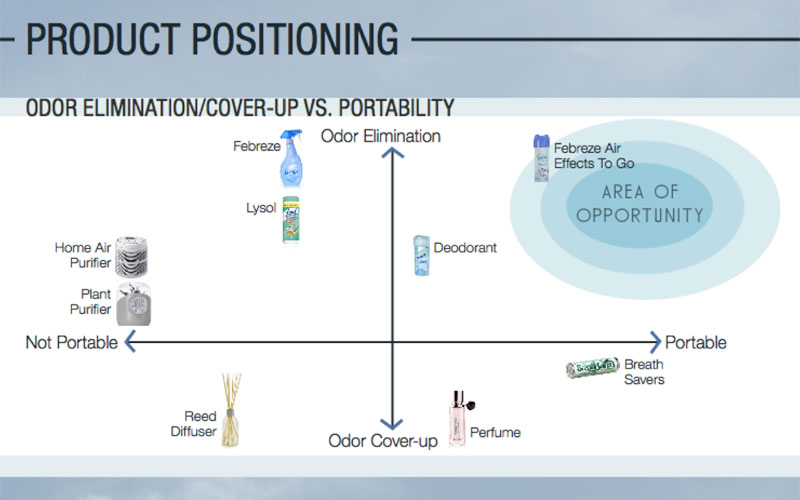 Product positioning
We held in–person interviews and an electronic survey about air care, then asked 10 folks to record daily logs of their are care experience throughout the day. We found that users expect air care products to eliminate odors while also providing health benefits. Specifically, people pointed to other people's personal odors and cigarette smoke were the worst air–offenders and that the biggest difficulty with odors were on public transportation and while moving throughout the city.
With this information in hand, I led the team through concept generation methods. We went through 4 rounds of generating product concepts and then testing those concepts with users. Sketches and prototypes were lo–fi at first for the interdisciplinary team to generate ideas quickly. As rounds of testing went on, the designers and engineers worked together to build higher fidelity form models and functional prototypes.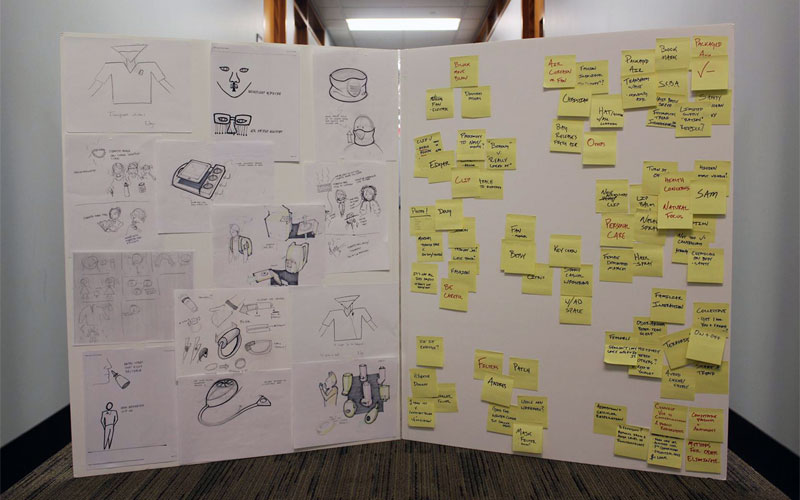 The team's concept board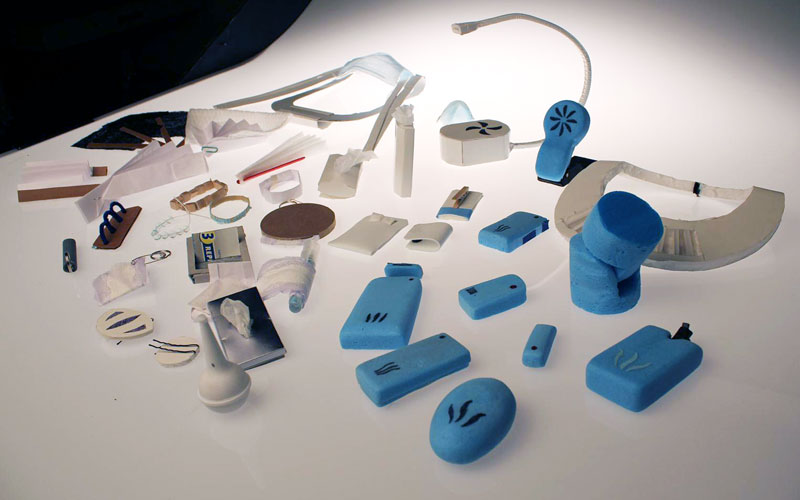 Prototypes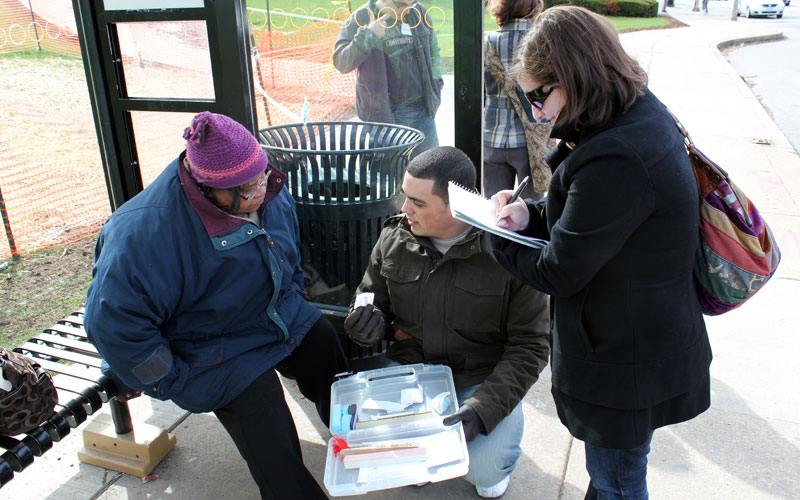 In context research
In the final phase we worked to specify the characteristics of our final product concept. We took our models on the road to test in the New York City subway system and the Chicago El. We built CAD models to visually communicate our concept, manufacturing plans to prove feasibility, and held a conjoint survey along with qualitative field research to decide on the specific, final features of the product. The team's MBAs led us through a sensitivity analysis, cost and revenue estimates, then estimated the project's net present value. We presented our final product concept to a team of P&G executives. ❦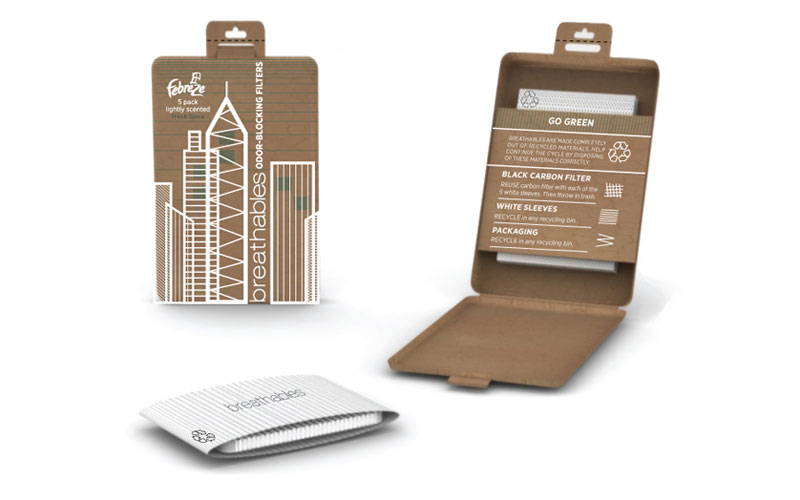 CAD
model by Christian Park, Graphics by Alejandra Rodriguez-Gitler
Packaging rendering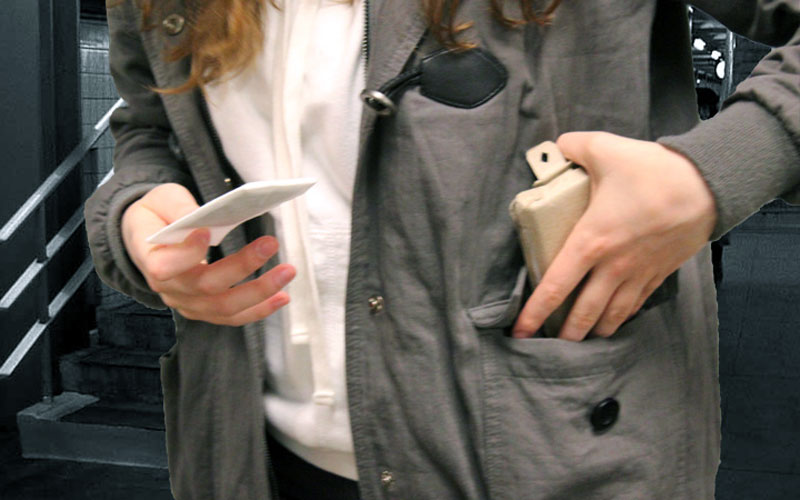 Photo by Doug Mahoney